Is it possible to have less pain with a wisdom tooth removal?Joliet oral surgeon, Dr. James Babiuk, discusses TheWisdomToothDoc™ Technique.
Are you researching the process for wisdom tooth removal? Joliet, Illinois' Centre for Oral Surgery offers something different. Specifically, the standard procedure for having wisdom teeth removed in the past included using opioid prescriptions to manage the pain. However, recent stats from The National Institute on Drug Abuse indicate that major changes are needed to combat the massive increase in the abuse of these drugs.
Their data states that, "there were 106,699 drug-involved overdose deaths reported in the U.S. in 2021," and "synthetic opioids other than methadone (primarily fentanyl) were the main driver of drug overdose deaths with a nearly 7.5-fold increase from 2015 to 2021."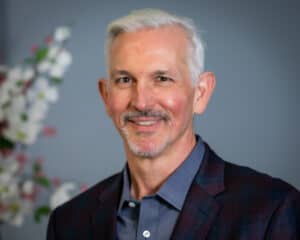 This is why Dr. Babiuk developed an alternative treatment to relying on opioid prescriptions for wisdom tooth removal. Joliet, Illinois' Centre for Oral Surgery offers the WisdomTooth Doc Technique!
This alternative treatment has been successful in speeding up the recovery period and reducing the chances for severe discomfort or pain following wisdom tooth removal and oral surgery.
How does the WisdomTooth Doc Technique work?
Before the surgery begins, patients and caregivers are given a thorough education on the process. They learn what to expect and how to cope with the physical and mental trauma of wisdom tooth extraction.
Dr. Babiuk talks with each patient to discuss the unique circumstances of their situation, what is going to happen before, during and after the surgery and answer their questions. Patients and caregivers are encouraged to communicate their concerns. They can ask about anything they are unsure of so that they feel confident in the procedure and completely understand the process from beginning to end.
The WisdomTooth Doc Technique combines this ongoing, patient communication with a sedation protocol using different, non-addictive medicines. Dr. Babiuk reviews the overall disposition of both the patient and the caregivers to make sure they are in a positive state of mind. He checks each patient carefully for this information:
Wisdom Teeth Removal Pre-operation Procedures and Preparations Patient Checklist
Pain tolerance levels;

Personal history of substance abuse;

Family history of substance abuse;

Concerns about recovery time at home;

Recovery expectations; and

Importance of mental approach.
Dr. Babiuk handles the pain management for each patient on a case-by-case basis. This way, he can control post-surgical dental pain using anti-inflammatory drugs such as ibuprofen, in combination with non-opioid pain relievers, such as acetaminophen. In fact, a 2018 Case Western Reserve University study indicates that, "ibuprofen and other nonsteroidal anti-inflammatory drugs (NSAIDs) alone or in combination with acetaminophen are better at easing dental pain than opioids."
With the WisdomToothDoc Technique, patients experience less bleeding of the gum tissues, less bruising, less inflammation, less pain, more mobility of the jaws, and the patient is able to normally chew food and swallow soon after surgery.
By taking the time to review each patient's unique situation, mindset, medical history, pain tolerance, and more, and opening the lines of communication between the oral surgeon and the patient and caregivers, everyone is more prepared for the wisdom tooth removal procedure. This leads to a faster, healthier recovery without using an opioid prescription.
Dr. Babiuk's new procedure allows patients to feel more comfortable with their oral surgery without worrying about opioid addiction. It is just the beginning of new techniques to help reduce the opioid crisis in America and provide better care for patients.
Would you like to learn more about wisdom tooth removal? Joliet, Illinois' Centre for Oral Surgery is ready to help you here!